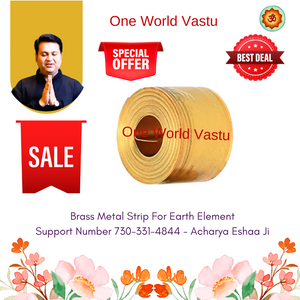 Vastu High-Grade BrassStrip - Earth Element
Used for Metal Strip Vastu Rectification Technique.
Used to block the harmful effects of Negative Entrances and Toilets in Earth Elements Prominent Directions.
To Be Used by Advise of Vastu Expert. 
Easy Bend, Curves, and Cut to size and shape requirement.
Length 6 Ft approx  0.75 inch 
Set of 1 Strip
Shipping Charges are not included in Cost.